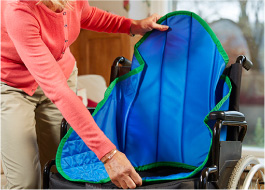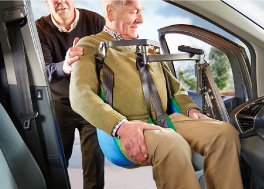 Smart Transfer Milford Person Lift
Whether your customers want to get behind the wheel as a driver or travel as a passenger, the Milford Person Lift will transfer them from their wheelchair into their car seat by gently lifting them up in a comfortable sling seat and lowering them gently into place. It can be detached and stored elsewhere in the vehicle for the journey and can be used around the home in conjunction with the Autochair Smart Transfer SmartBase.
Why do customers choose the Smart Transfer Milford Person Lift?
For customers who find it impossible or uncomfortable to use a swivel seat or transfer plate, the Milford Person Lift is a perfect solution. Discreet and versatile enough to lift people with different levels and types of disability, the lift can be fitted into almost any make or model of vehicle.
Lifting capacity
The Smart Transfer may be compact and discreet but it is powerful enough to lift 330lbs. Simply place the correct-sized sling under the user as they sit in their wheelchair, attach it to the lifting arm, press the button and guide them gently into their seat – the lift will do the hard work for them.
How does it work?
The sling can be placed on the seat before the user is seated or whilst they are sat in the wheelchair
Securely attack the sling to the 4 point lifting attachment
Press the up button and then guide the person into the car
Unclip the sling and stow the lift ready for travel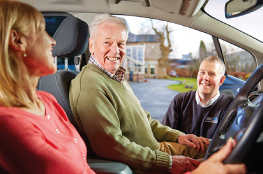 Standard sling
Double amputee sling
Fur lined sling
Mesh sling