Autochair have helped many people throughout the company's 30 year history to regain their independence and we thought you might like to read some of their stories...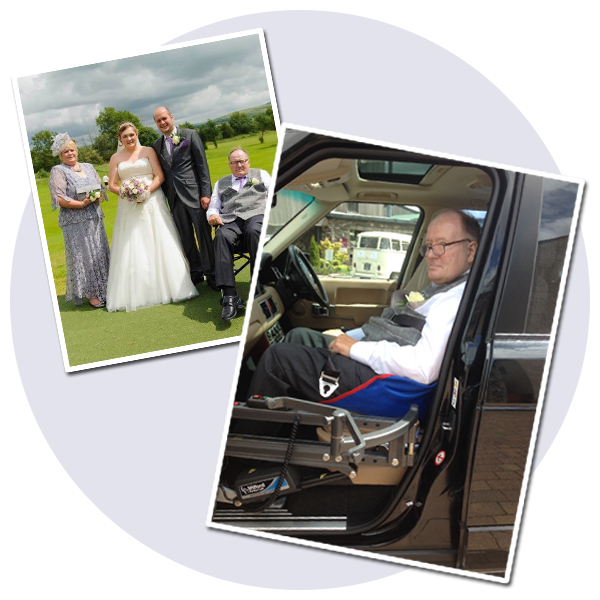 The wife of a Cumbria man left wheelchair-bound by Parkinson's disease has paid tribute to Autochair after we fitted a Milford Lift into his car in time to enable him to accompany his family to his son's wedding.
Edward Bainbridge Cumbria
See more
The design of the car means that it is not easy to get in and out of, but I would imagine that if Autochair can fit a Milford lift into a Porsche Boxster Spyder, they they must be able to fit one into anything.
John Boggiano Widnes
See more
The fitters who installed the hoist were very friendly and did an excellent very neat job as well as giving advice on operating it.
K Walsh Cheshire
See more
The hoist is wonderful. It is so easy to operate and it means that I can go out by myself without having to rely on Keith or, as at other times, my daughter to come and help me, which was always really frustrating
Kath Evans Stoke
See more
It was very simple to use and took no time to master. Simon is an engineer and he thinks it's marvellous, simply because it works so well without being complicated.
Marilyn Westwood-Bate Gobowen, Shropshire
See more
As a former delivery driver, taxi driver and a driver for the War Office, it's fair to say that Autochair customer Pat Turner knows what she is looking for when choosing a car.
Pat Turner Sevenoaks
See more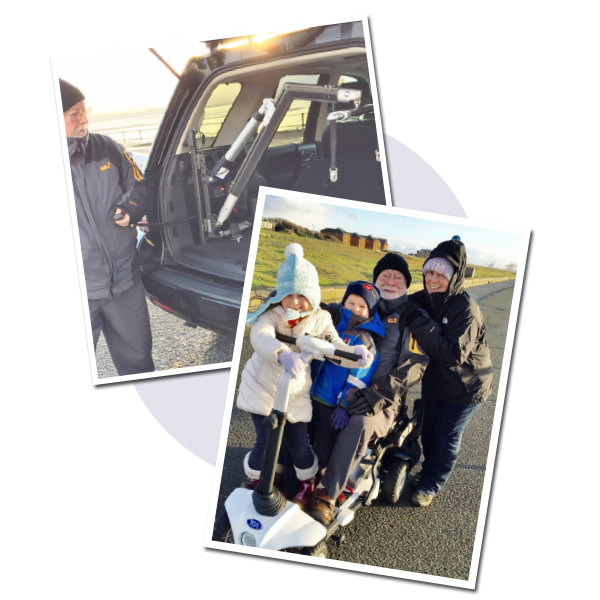 The technician who fitted it, Glynn, was an extremely capable engineer and even though he had to fabricate a part for the scooter itself he had the hoist installed and working very soon. I am very impressed with the quality and design of the hoist and the car was left immaculate when he finished.
Peter Ralston
See more
Very good prompt service, extremely polite and very helpful. I would recommend to other people.
Ms Penny Llandrindod Wells
The guys who fitted the hoist were absolutely fantastic. I could not have wished for better or friendlier guys.
Ms O'Malley Penicuik
Thank you for your quick and friendly service. We are both grateful for a bit more help to enable us to continue leading as full a life as possible.
Mr & Mrs Wilson Appleby-in-Westmorland