Extends the Smart Transfer for indoor use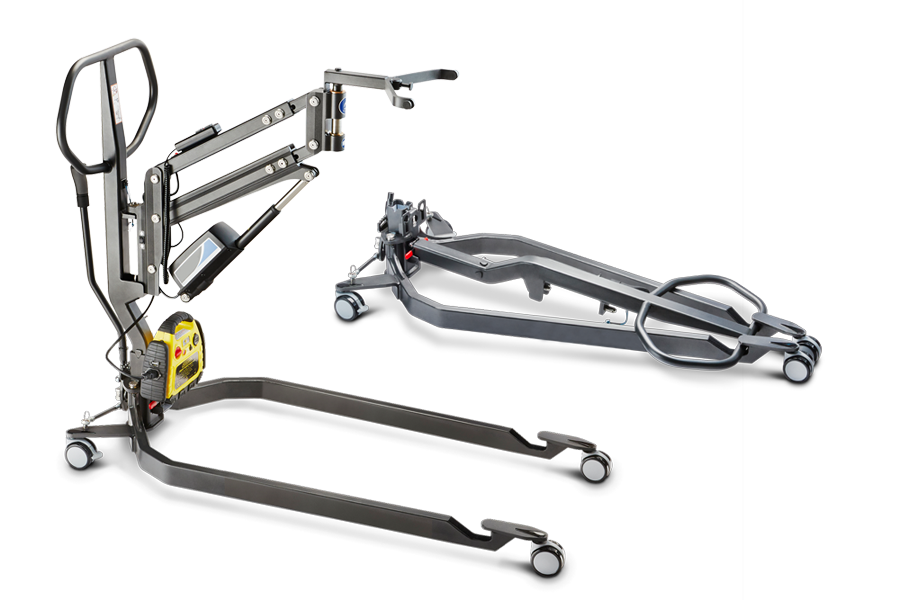 Lifts people onto the standard car seat in virtually any make or model of vehicle
Simple to install, assemble and operate
No extra lifting required
Can lift up to 330lbs
Can be used in and around the home
Easy to use steering handle
Locking wheels for safety
Lightweight battery pack
Highly adjustable, superbly maneuverable and supplied with a rechargeable battery unit, our portable Smart Transfer Smartbase enables you to use the Autochair Smart Transfer to transfer from one seated position to another, eg wheelchair to armchair, toilet, bed, commode, etc. at home, in the office or even in a hotel. The lift's arm mechanism is designed to fit securely and easily into the Smart Transfer Smartbase, which can also be folded down for easy storage and transportation.
Why choose a person hoist?
If you have little or no mobility in your legs but want to continue to enjoy travelling in a regular car seat then a person lift is a perfect solution. Our lift will lift you gently out of your wheelchair and lower you gently into either the driver or passenger seat.